Formed in 1895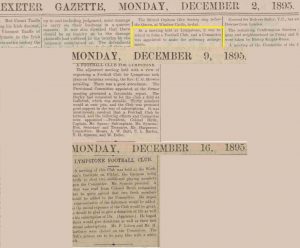 We pre-date many existing Premiership and Football League clubs, but while we have never attained those lofty heights ourselves, we've had some success in our local leagues, notably: the 1935/6 season winning the League Championship, the Peak Shield & the Morrison Bell Cup. We have also produced players such as Keith Venus and Stan Challis who went on to be professionals in the 1930/40's and came back to finish their playing days in the village that they loved. They were not alone in being drawn back to the Cliff Field and all that it meant to them. Some of the players we have today have gone on to play in higher leagues but have returned to finish their playing days at a very special club, close to their hearts and in a unique and beautiful location.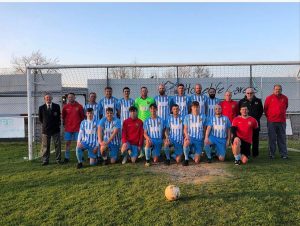 We currently have two male adult teams playing in the Devon & Exeter League (Div 1 & & 8) and we train on Wednesday evening's on Cliff field, Lympstone village 7.30-9.00 & on the large AstroTurf pitch at Royal Marines Camp, Lympstone in the winter (October to April)
In 2011, with the help of The Football Foundation we set up a Youth Section. Starting from Under 8's We now have 9 youth teams all with qualified FA coaches.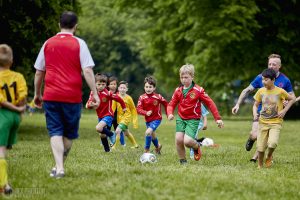 We also run mixed youth coaching on  Wednesday's & Thursday's 17:00-18:00 on Candy's & Cliff field, Lympstone village for 7-14 year olds & on the large Astroturf pitch at Royal Marines Camp, Lympstone in the winter (October to April.)